Keep up to date with developments at Taylormade & Kerr Timber
GT Timber Ltd, the parent company of Taylormade Timber Products Ltd and Kerr Timber Products Ltd is acquired by James Jones & Sons Ltd
James Jones & Sons Ltd has announced the acquisition of GT Timber Ltd, the holding company of Taylormade Timber Products Ltd and Kerr Timber Products Ltd which operate sawmills at Sherburn Hill, Durham and Annan respectively.  The acquisition will increase James Jones & Sons Ltd's annual sawn output to 800,000m3 thereby consolidating its position as the UK's largest privately owned sawmill, timber engineering and pallet manufacturing company.
"We are delighted to have concluded this transaction," commented Tom Bruce-Jones, Chairman of James Jones & Sons Ltd, "and are really pleased that the existing management team are staying on within the enlarged group to provide continuity, facilitate the integration and to help realise our long-term strategic plans.  The sawn output from both mills will complement our portfolio and will allow us to offer increased product opportunities for our existing, and newly expanded, customer base."
"On behalf of our shareholders and employees, I am very pleased that GT Timber Ltd will become part of the James Jones Group." said Jilly Wentworth, Managing Director of GT Timber Ltd, "Their extensive timber industry experience and financial strength will allow the investment programme that we have already started to reach a successful conclusion. The sale process was completed quickly and smoothly, reinforcing our long-held views that James Jones & Sons Ltd is a family company, who shares the same values, ethos and philosophy.  We are very excited about the future."
The combined group will now operate eight sawlines, supplying the most technologically advanced secondary processing facilities in the UK, offering quality, value added products and employing 1,225 people.  The Group's Timber Systems Division manufactures JJI-Joists from its operation at Forres and has the capacity to supply engineered floors for 200,000 new house builds per annum.  The Pallet and Packaging Division has 16 sites located across the UK and manufactures pallets and packaging as well as inspection and repair sites for each of the major pallet pools in the UK.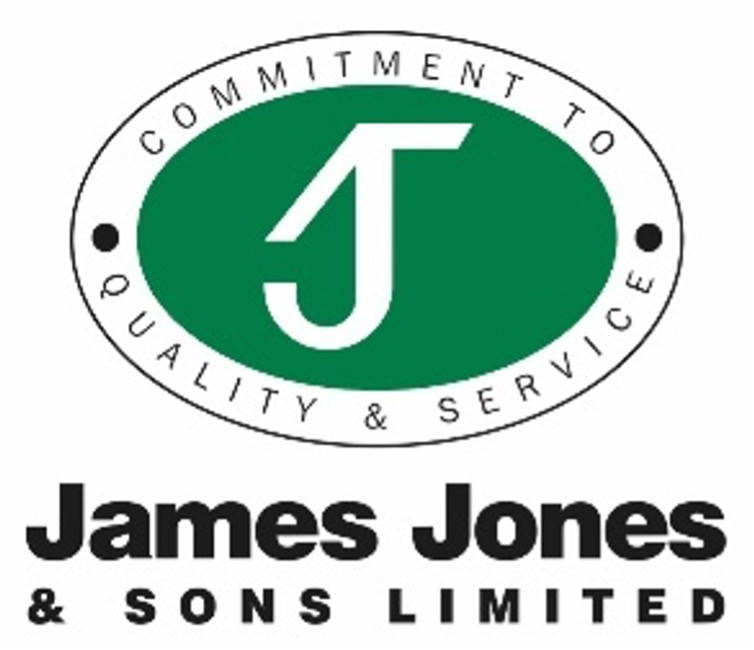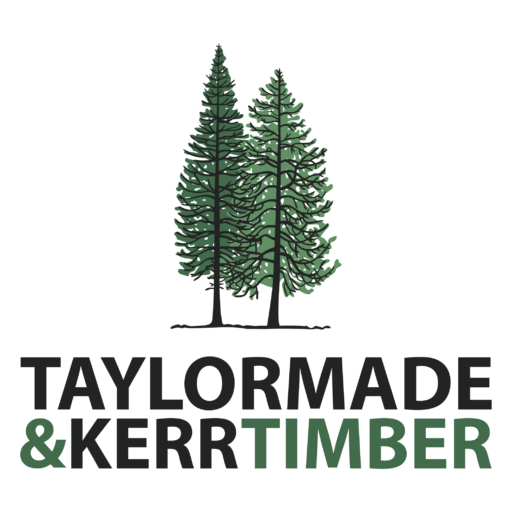 We are delighted to be given the opportunity to help Shaun Sidney, a Taylormade Timber employee, and his daughter Kayleigh.
Kayleigh had a heart transplant last year and spent Christmas on the children's heart unit at the Freeman hospital. Kayleigh is on the road to recovery now and throughout the COVID lockdown found ways to raise money and donations to help give something back to the Children's Heart Unit and Scott House (operated by the Sick Children's Fund).
Shaun, on Kayleigh's behalf, asked if we could help out by purchasing basic supplies such as blue role, bin bags and washing liquid for Scott House. We were happy to do so, and we also added some gift vouchers to help with restocking supplies as they run low.
A massive well done to Kayleigh from everyone at Taylotmade Timber, keep up the good work!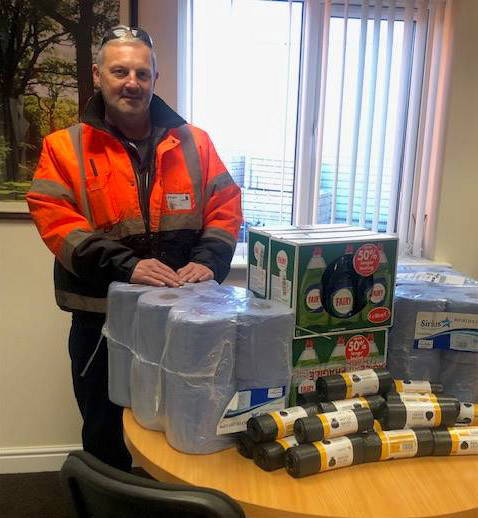 Jess Learmouth, selected for Team GB, Tokyo 2021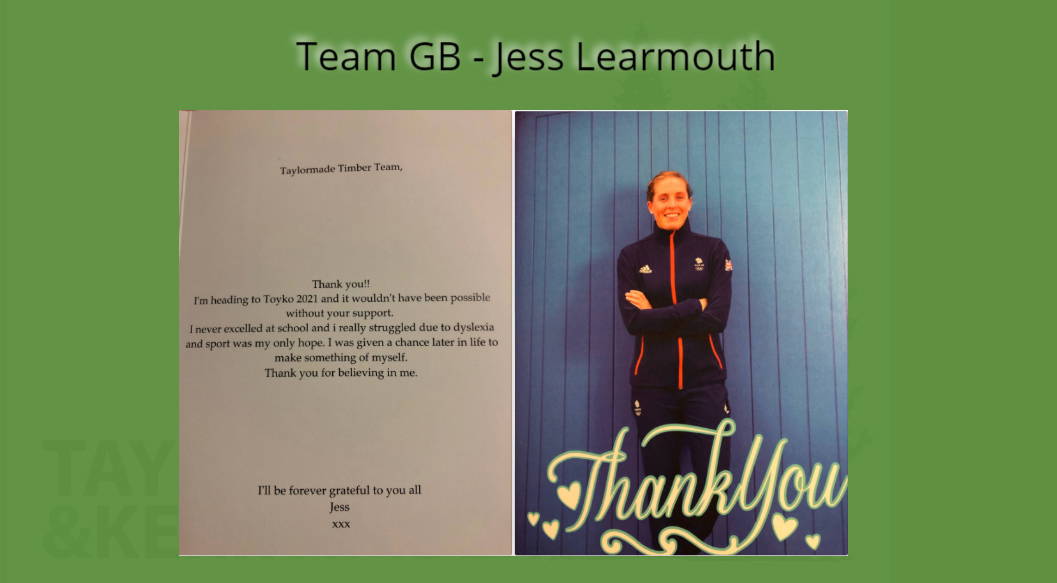 Jess is Olympics bound!!
We were delighted to hear Jess's incredible news that she's been selected to go to the Olympics in Tokyo in 2021. We couldn't be prouder of her.
Nice one Jess!
Log sorting line project
April 2020
Flour may still be off the shopping list, but thankfully concrete is back in stock. The foundations for the new log sorter area are nearing completion, just in time for the load of machinery to leave Denmark.
In spite of some delays due to material availability, our brilliant contractors Tees Valley Groundworks are keeping on track with project whilst keeping their team and ours safe throughout these tricky times.
Their timing is perfect as the first load of the machinery from Denmark has shipped today and we're looking forward to seeing it arrive on Friday.
Treatment tank construction
December 2019
It's been a busy few months on the treatment tank build but we are nearing the finishing line.
The mechanical installation is days away from completion and the Lonza technical wizards are finessing the PLC programs to allow the plant to "think for itself." Full automated production is expected by the end of January. The plant will increase potential output of our treated product range by 80%, so will really improve our lead times during the fencing season.
This will see our first major investment for several years and marks a huge step forward in the modernisation of the Durham site.
Following hot on the heels of the treatment plant, ground works have started in preparation for the delivery of our new log sorting line in July 2020. More updates to follow.
Treatment building rebuild
April 2019
The construction of the building to house our new treatment facility is progressing really well. We may have been a little lucky with the weather, but our contractors, Seymours (seymour-construction.co.uk) have done us proud.
Despite the uncovering of some underground buildings, the odd electricity cable that wasn't on the map (both left over from the old colliery site) – we are running on time. The building is to be ready to handover to Tweddle Engineering on the 15th July to roll in the new plant.
Exciting times!
 Take a look at this extended video to see the 263 piles that were drilled in to the ground to create the solid foundations we need. Thanks to our neighbours who had to endure 3 weeks of constant hammering.
Taylormade Timber has been the official sponsor of British triathlete Jessica Learmonth since 2014
Feb2019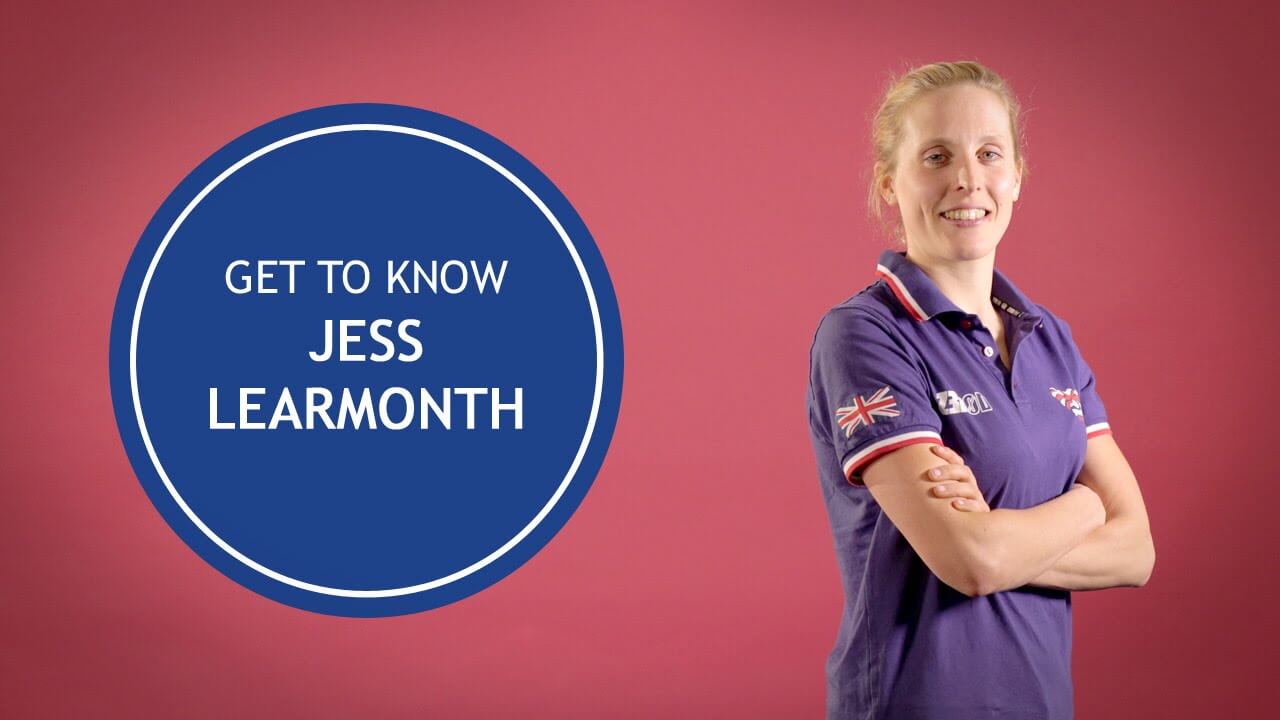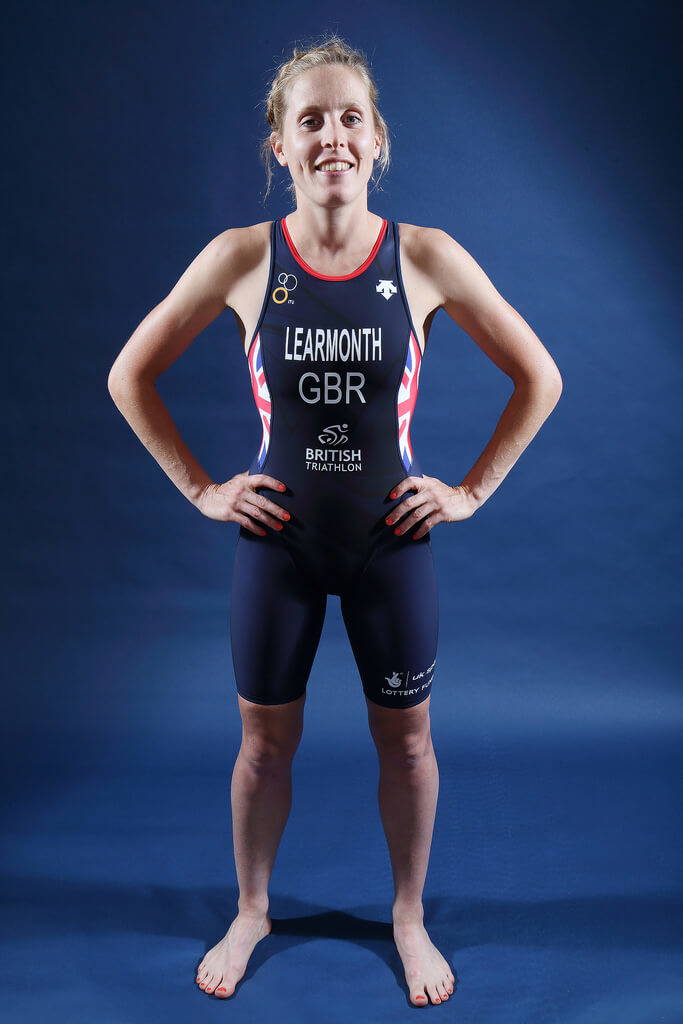 Jess is a rising talent in Team GB and is currently ranked fifth in the World Triathlon Series after achieving outstanding results in elite races over the last two years. Last year, she scooped an impressive two silver medals (individual and relay) at her Commonwealth Games debut in Australia's Gold Coast.
Other recent highlights have included a gold medal at the 2017 Kitzbühel ETU Triathlon European Championships, a silver at the 2017 ITU World Triathlon Stockholm and a bronze at the 2017 Rotterdam World Triathlon Series Grand Final.
We caught up with Jess, who is based in Leeds, as she was recovering at home after breaking several ribs in a fall from her bike just four days into training in South Africa.
Q: How are you feeling?
A: I'm OK, it's been two weeks since the accident and I'm just starting to get back into training. My first race this year is at the beginning of March and I'd like to do it if possible.
This year is a big one because it's Olympic selection and if we hit the podium in two races then we get automatic selection. It's hard because there are so many strong GB girls in the triathlon and just three Olympic spots.
We're quite competitive but at the same time we are all happy for each other's successes. I train with a few of them throughout the year and we all race in the World Series.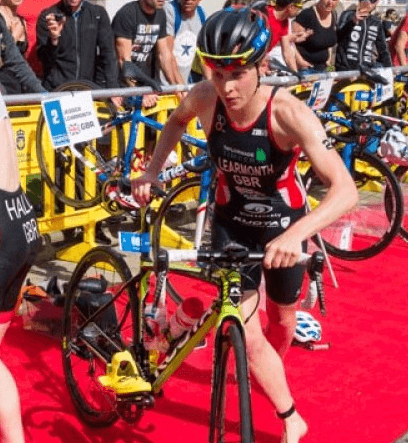 Q: When did your triathlon career begin and how has it developed?
A: I'm a bit different to a lot of other triathletes because I got into triathlon really late, at the age of 23. I swam from an early age and my dad did triathlon in the 1980s – he set up the first tri club in Yorkshire. I used to watch him when I was little. I'd also dabbled in a bit of football and golf, but I gave up swimming when I was 16 and literally did nothing after that. To be honest, I think I'd had enough of sport.
I finished school, then college and went travelling for a year with my partner before coming back and working full time as a fitness instructor in a gym. It was a normal life.
But then at the age of 22 I did a half marathon and a local village boot camp and I ruptured my ACL (anterior cruciate ligament) in my knee so I had to have an operation. The rehab for that was cycling. And then I did a triathlon and kind of did all right. So I decided to a do a bit of training and try to improve. I was better at it than I expected and I just got the bug for it.
I met my coach Ray Butters, who is from Ripon, through my dad, and he's been with me since the early days. He puts up with a lot and I can't thank him enough really.
Q: How did the sponsorship with Taylormade Timber come about?
A: Ray knows Taylormade Timber's chairman Doug Wentworth, who kindly said they'd help if I wanted to go full time and really give it a go.
The company's logo is on my kit but they've never asked me to promote them especially, they are just genuinely happy to help out.
It's been unbelievable and I owe them a lot. I wish I could try promote them more and give something back as they have literally changed my life!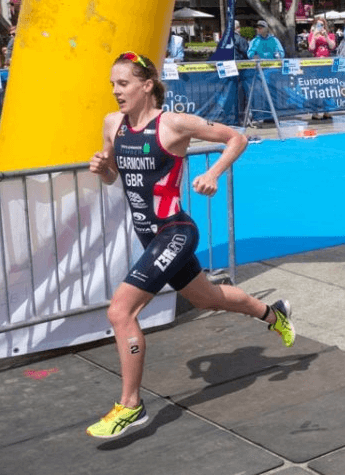 Q: What does sponsorship mean to you as an elite athlete?
A: It's impossible to progress as a professional triathlete without sponsorship. You wouldn't be able to get to world or even European standard without it. Being a triathlete at this level is really expensive, you have to buy your swim stuff, bike, running gear, and half the events are abroad. Just the training in itself is equivalent to a full time job.
Most triathletes start off as juniors and go through the rankings, so they get funded through the youth development for Team GB. But if, like me, you're not involved in that, you have no sponsorship.
When I started competing against full-time athletes, I was working full time and not earning very much. The sponsorship from Taylormade Timber enabled me to give up work and start triathlon full time. I'm not over-exaggerating when I say it really did change my life. From there it went mad, I then got on the GB team and that gave me access to funding, physio, and strength and conditioning support. I started doing better and better.
I got silver in last year's Commonwealth Games in both the individual and the relay. It was unbelievable to think that four years before that, I'd been a spectator at the games in Glasgow (which was in fact hotter than the race in Australia!).
I'm now travelling the world, training every day, doing something I love and experiencing completely different things – all because of the sponsorship. For me to be able to have an opportunity to focus on something I'm good at has been unbelievable. I've always been sporty but I was never very self-confident and don't have great self-belief, but being a pro triathlete has helped me grow in confidence.
In triathlon, there are so many injuries, you're one step away from being out for the season. It's the worst thing being injured, but having some sponsorship behind you makes it less stressful. It gives you freedom to just go and do things out of your comfort zone.
What are your plans for the future?
I don't have any plans beyond the 2020 Olympics in Tokyo. That's the furthest I can focus on right now. I'm 30 now and triathletes usually compete until they're about 35, so Tokyo has been my main aim since I started.
We're off…
Dec 2018
Demolition of our old storage building at Sherburn Hill is underway in preparation for the new build of our state of the art treatment facility during 2019.
Our contractors have made a flying start and finished the demolition a week ahead of schedule.
Construction of the building to house the new plant begins in January, so watch out for the next instalment.