Taylormade in the Community
We're proud to support the Community that supports us!
Here's a flavour of what we've been up to…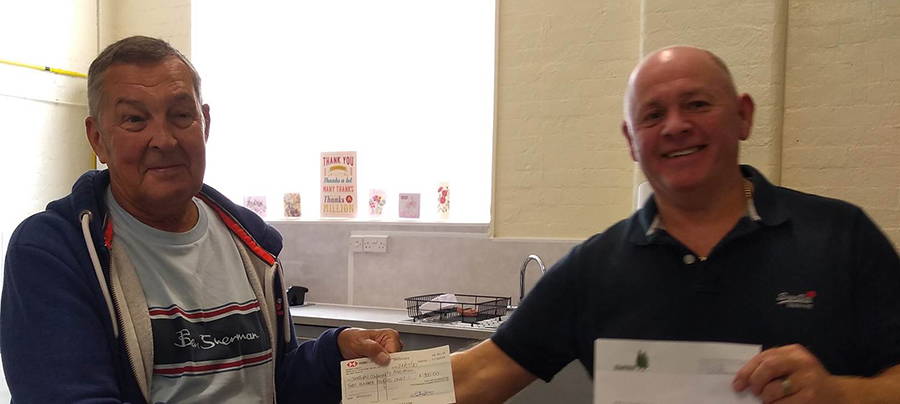 Sherburn Community Centre volunteers, in association with Sherburn Parish Council and Durham Area Action Partnership are offering a free hot meal delivery service for their local villages.  Run by volunteers, this initiative aims to help any person or family in significant need. Our Team are thankful for the opportunity to support such a worthwhile project.
Pictured is Councillor Jimmy Leadbitter receiving a cheque for £300 from Derek Lonsdale of the Taylormade Timber Works Council.
Our Team has been delighted to support the village in the wonderful work they've done at the Cenotaph in Sherburn Hill.
These photos show the pride that the village takes in honouring the past and the area looks truly special. Well done everyone – What a village!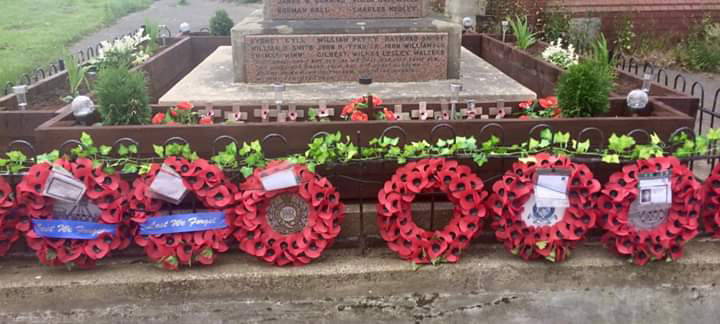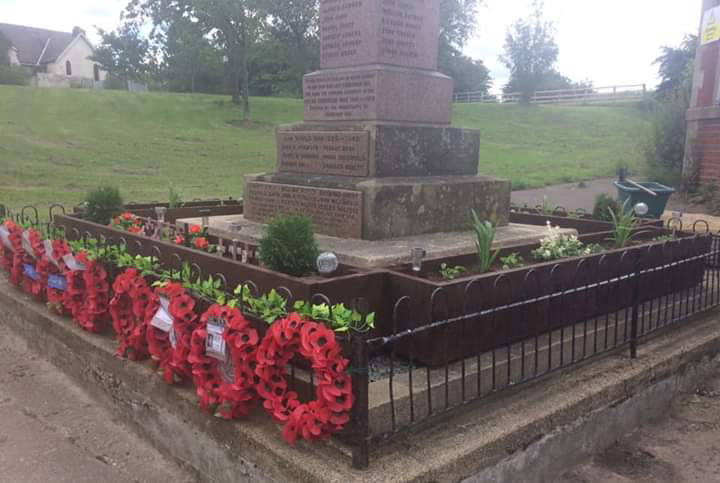 We've been delighted to contribute towards Christmas trees in Pitting, Ludworth, Low PIttington and Sherburn Village. What a great effort on the decorations!
Happy Christmas everyone!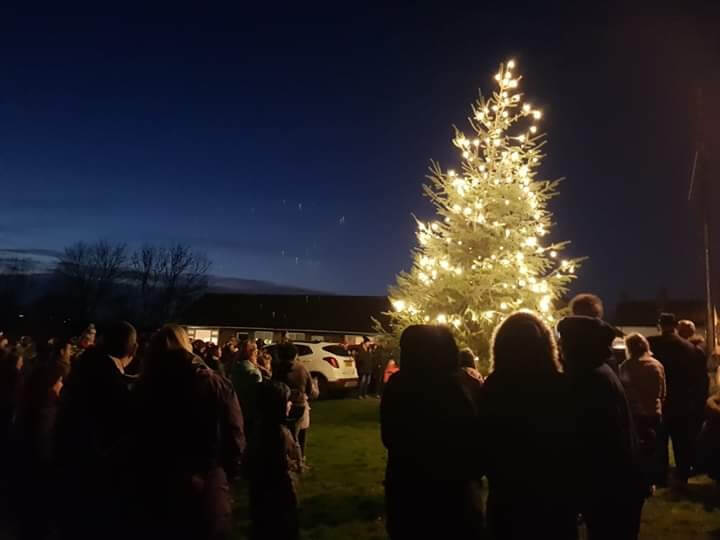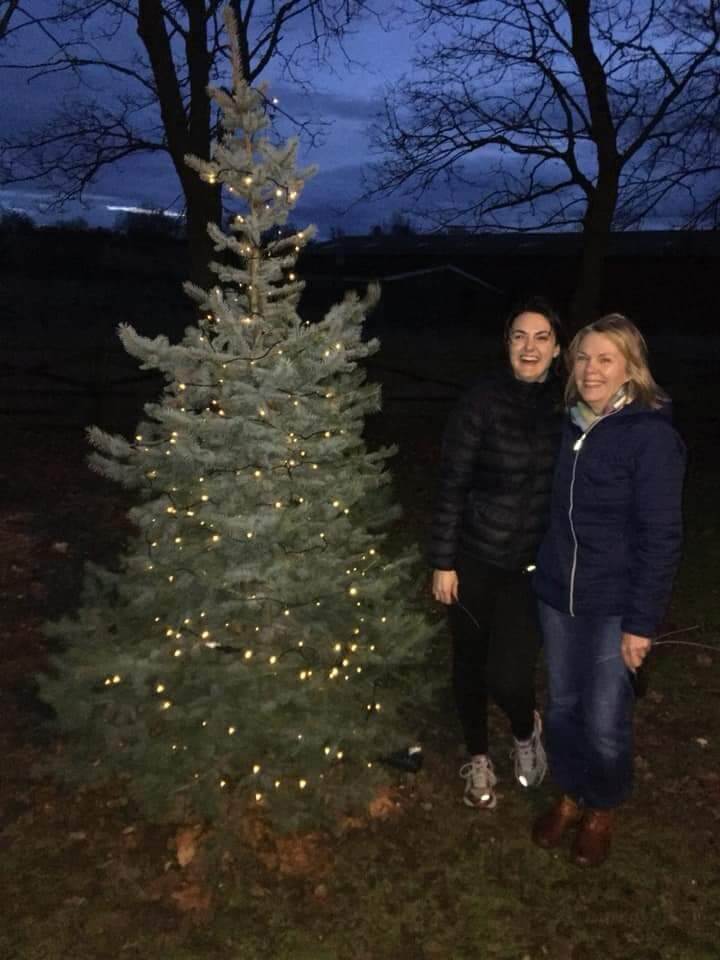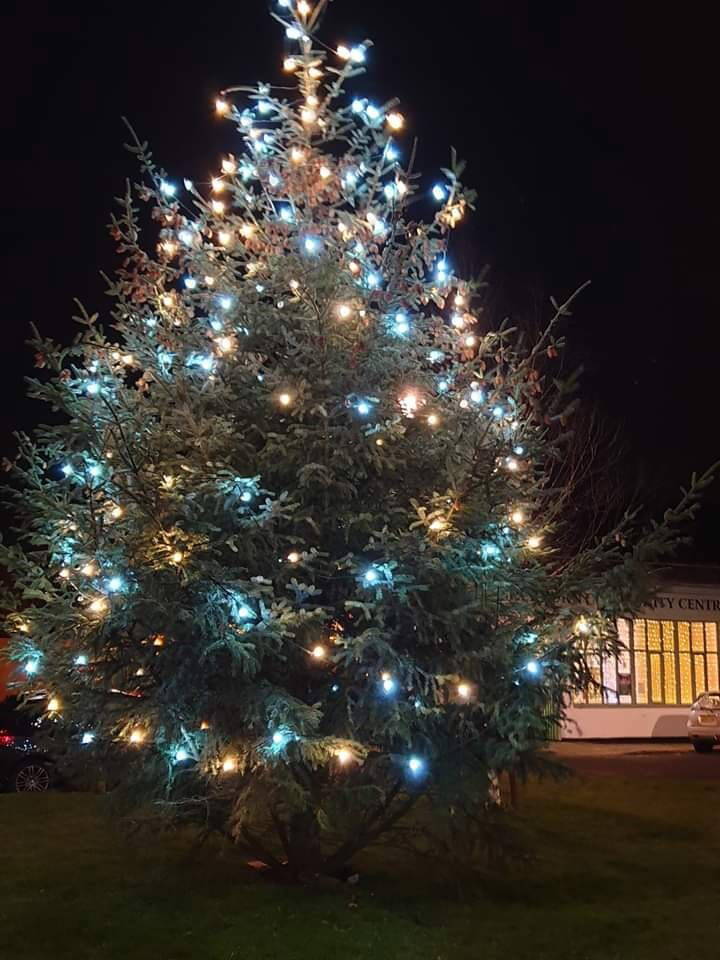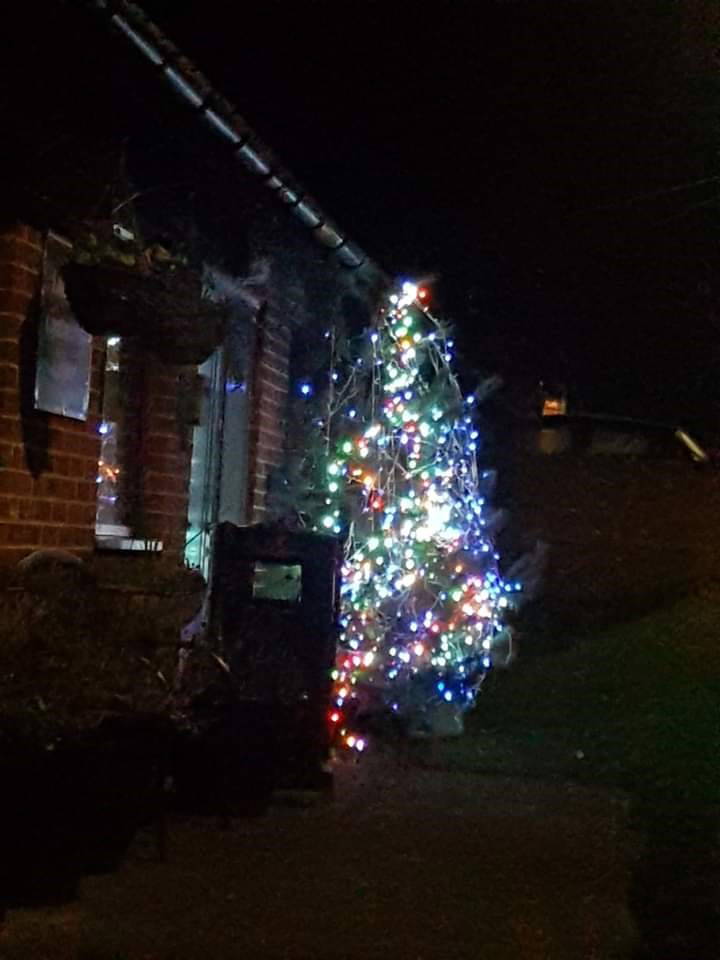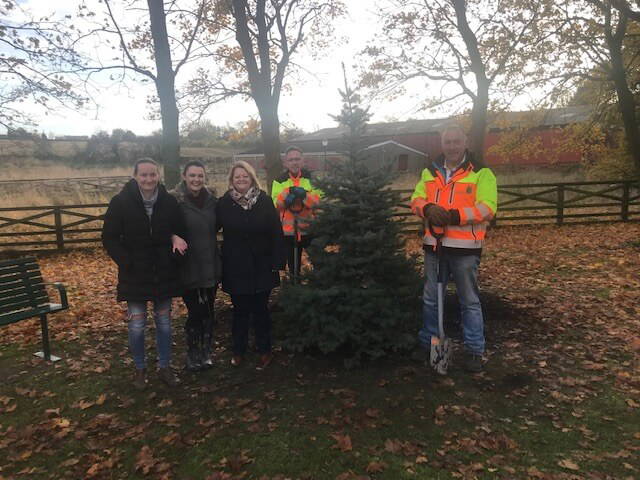 It's beginning to look a 
bit
 like Christmas….
Today we were delighted to see the result of the "Pittington Christmas Tree" project, coming to life with the planting of a 6ft Colorado Spruce tree in the village.
Helen and her team have done a wonderful job with the project and we were delighted to donate the tree. We're looking forward to seeing it with all the trimmings.
Although the picture shows Keith and Andy wielding the spades, the children from Pittington primary school did a fantastic job with the planting – it was a great occasion, only missing a few mulled wines!!
We look forward to seeing the next tree being planted in Littletown soon.
Littletown cricket club
We're delighted to be able to "offer a seat" to the spectators of Little town cricket club with some newly designed benches!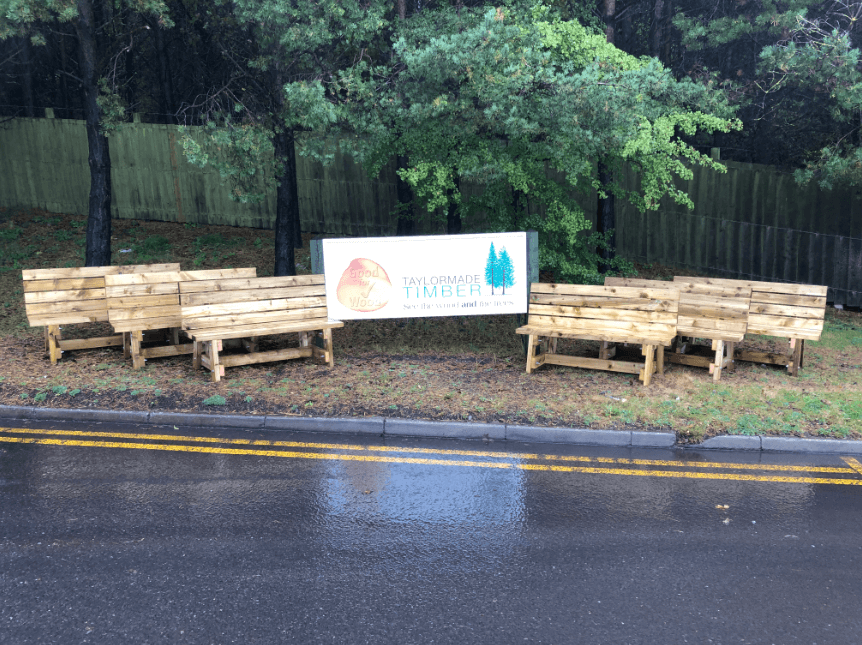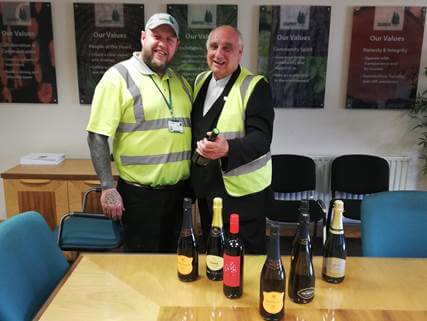 Ludworth community fair donations
Taylormade staff have been donating raffle prizes to Ludworth community fair. David Wood, one of our local councillors kindly collected them from John Todd today. We hope the fair is a success and the weather improves!
Thornley Primary School get creative
Not content with using some softwood log discs for a new pathway, the children at Thornley primary have created these masterpieces! Well done all – great to see carbon locked up in such a stylish manner and thank you for having us at your open day.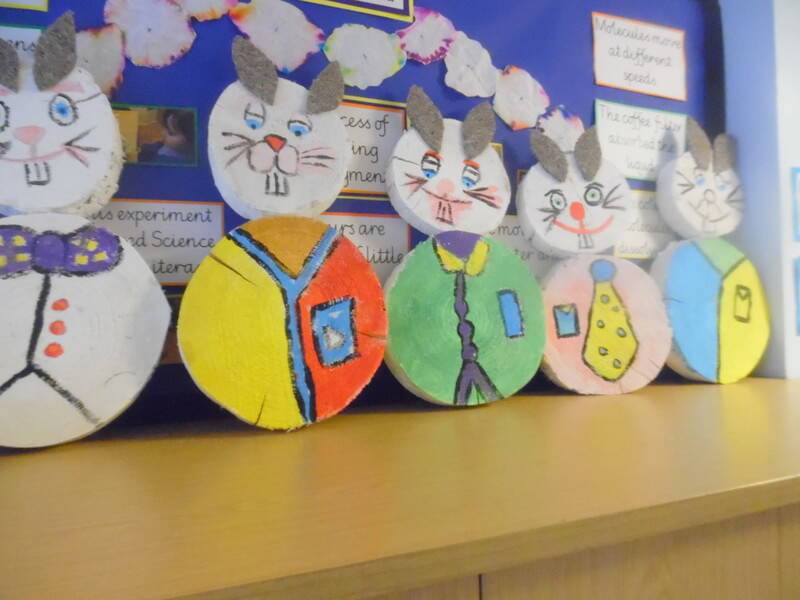 Sherburn Chapel has a new fence!
Thanks to Sherburn Chapel for letting us be involved in your project – the new fence looks great
It's planter season
Mark has been busy on site making planters for several of our local villages. We're looking forward to seeing the final result once they're all planted up and wish everyone the best of luck for "Britain in Bloom"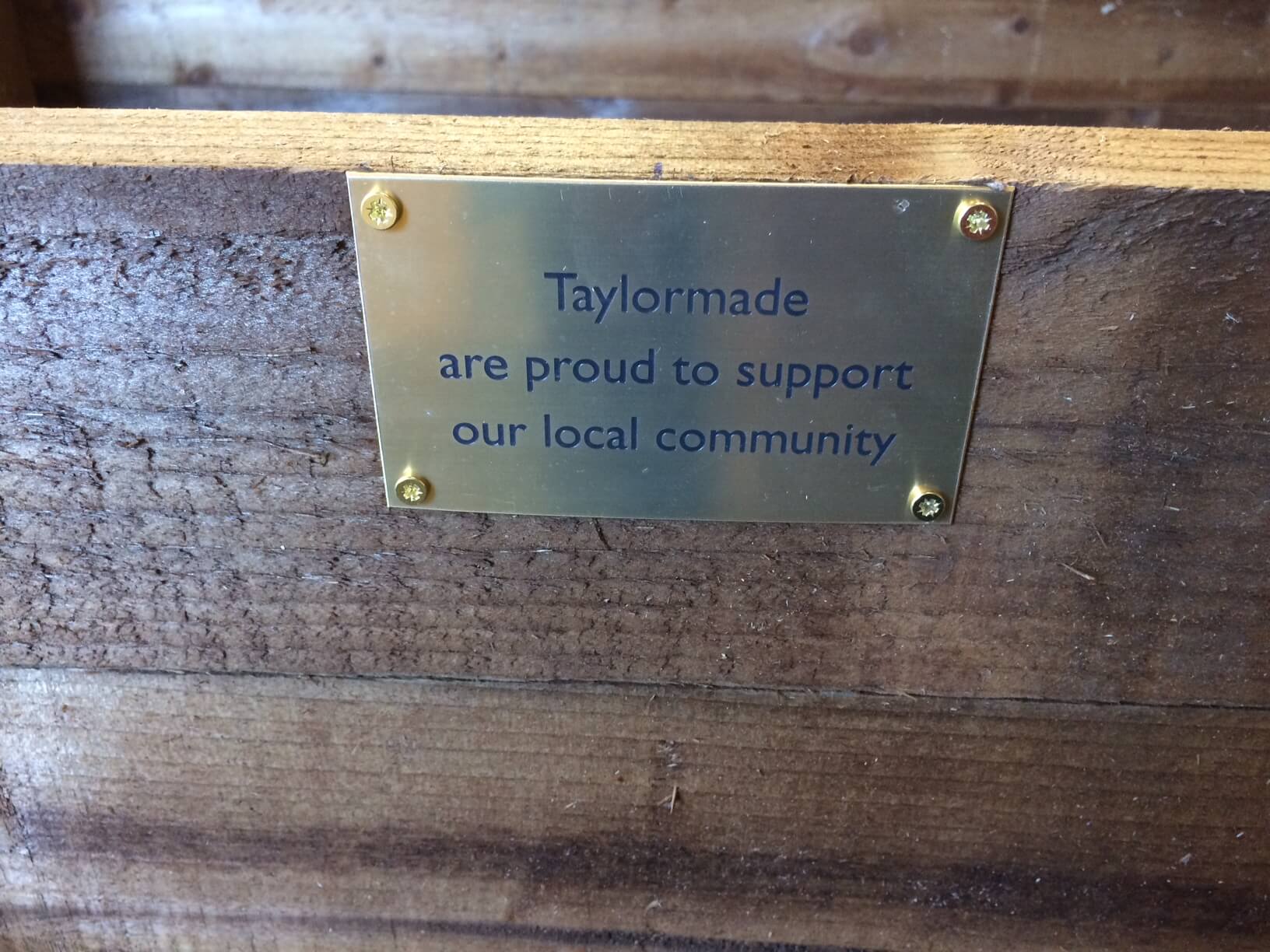 Working with Jennyruth Workshops
April 2019
In 2019 we're celebrating 10 years of working with Jennyruth Workshops. They kindly sent us these photos of some of their most recent creations – very impressive use of some quality UK softwood!
A little about Jennyruth…
Our workers, all of whom have learning disabilities, get great satisfaction from being able to produce a wide variety of items ranging from bee homes, bird, and hedgehog houses right up to large garden arbours. They develop skills in designing, cutting, assembling and painting the products which wouldn't be possible without Taylormade Timber's generous donations of wood.
The excellent quality of the wood we receive from Taylormade Timber ensures that the final product we sell is of the highest quality. This is particularly important for our habitat boxes which need thick, high grade wood to protect the young birds from extremes of heat and cold.
Feeling that they are producing something useful for the community is so important for our workers' confidence and self-esteem.
If you'd like to learn a little more about what they do, you could visit their website at https://www.jennyruth.co.uk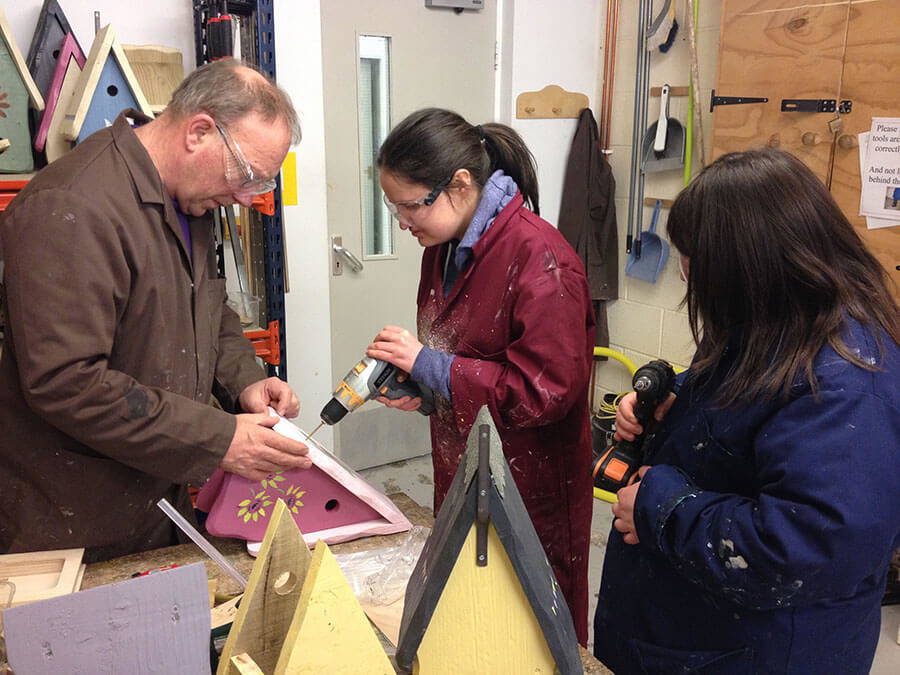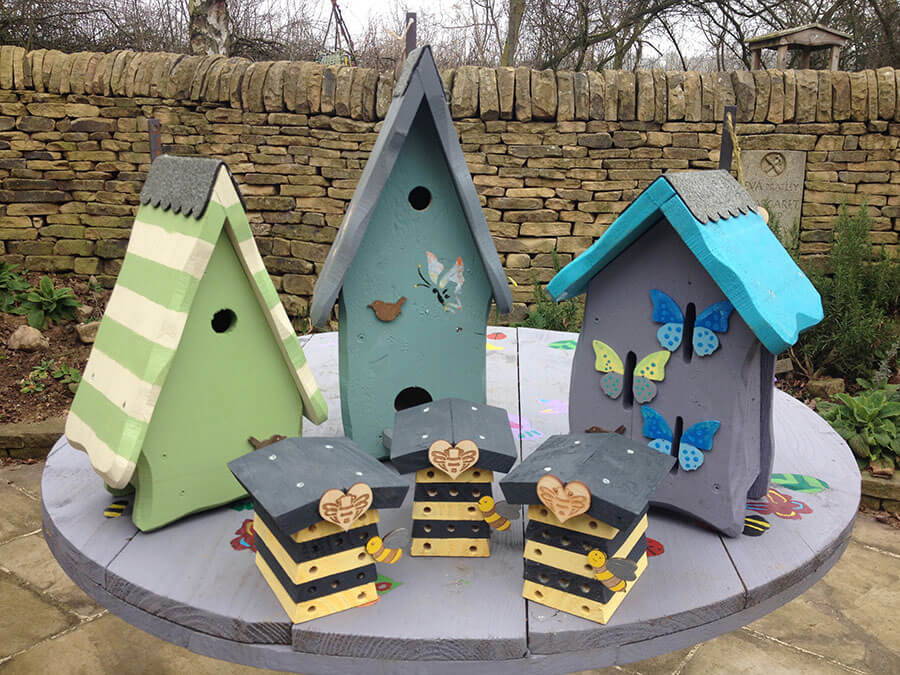 Supporting the County Durham Food Bank
March 2019
Since it started in late 2011 the foodbank in County Durham has grown rapidly both in its coverage of the County and the numbers fed.
In the first 12 months 3,209 were fed. In 2013 the figure was 11,684 and the numbers keep rising.
4 of our team were delighted to be able to volunteer this month. They helped to sort, pick and pack food parcels. We were overwhelmed by the amount of people that the foodbank helps each year and the very small space that it operates out of.
We were delighted to be able to get involved and look forward to working with Kelly and her team in the future.
Check out their website for more details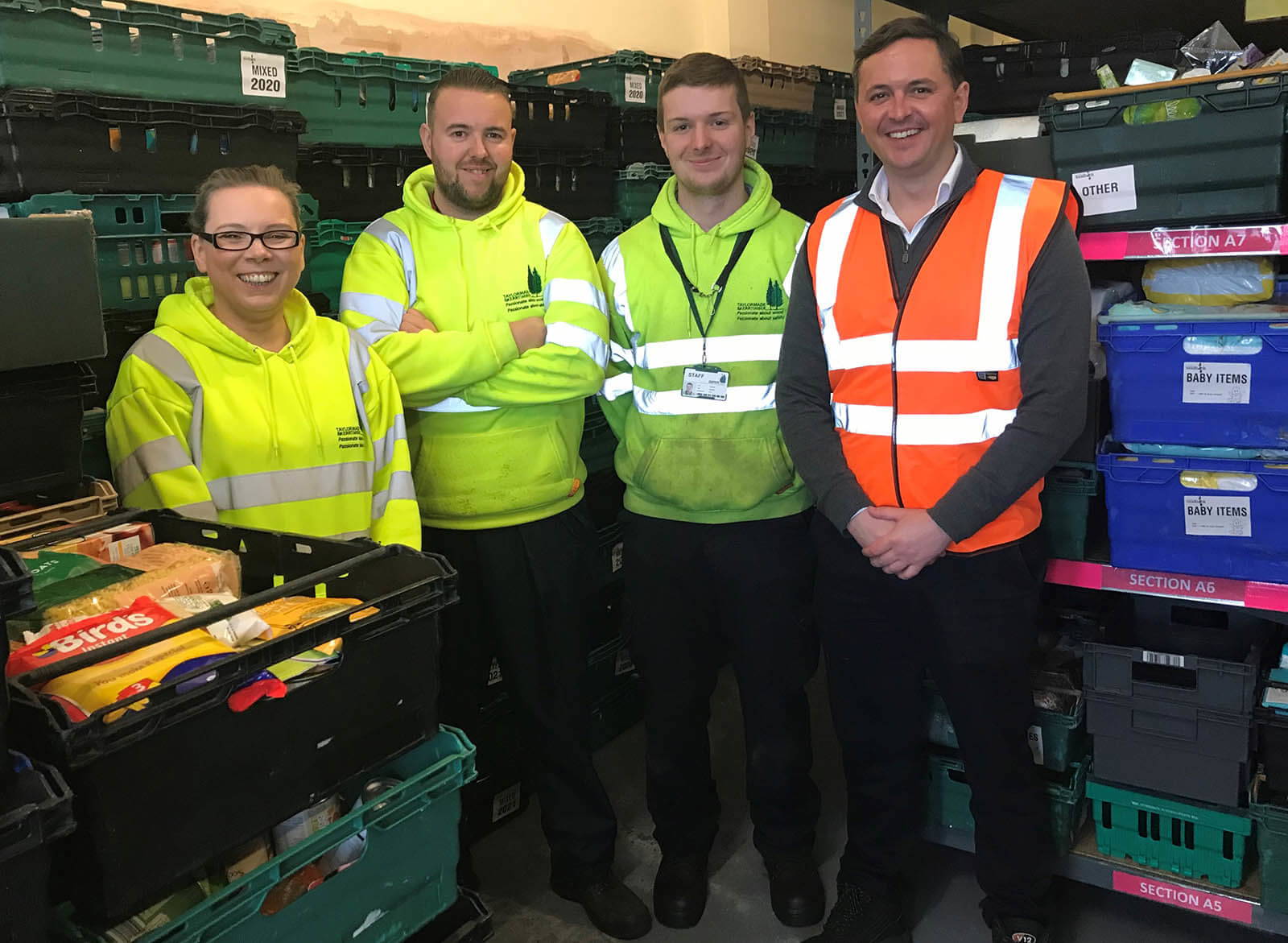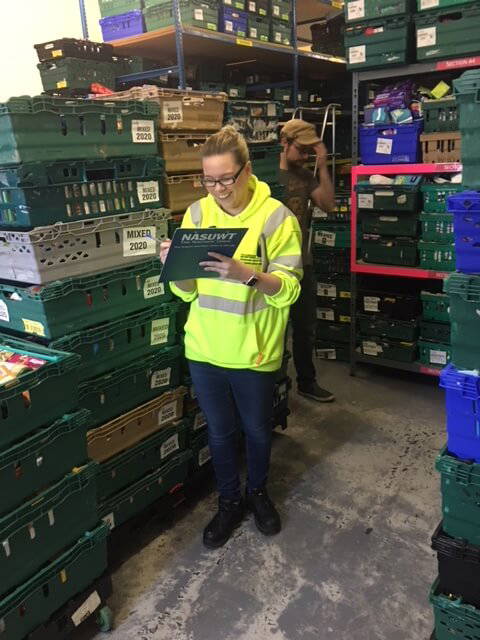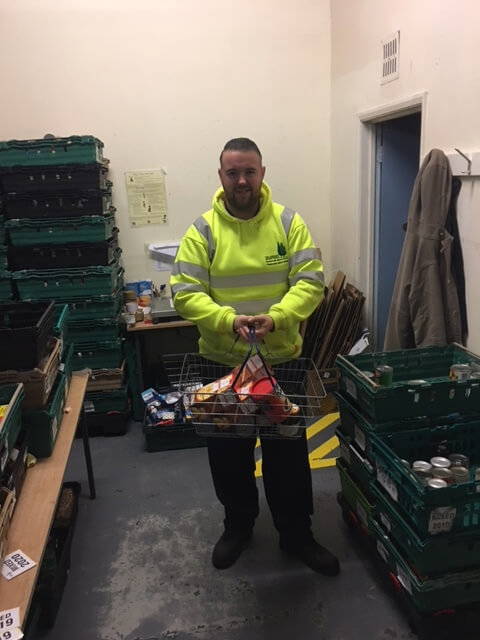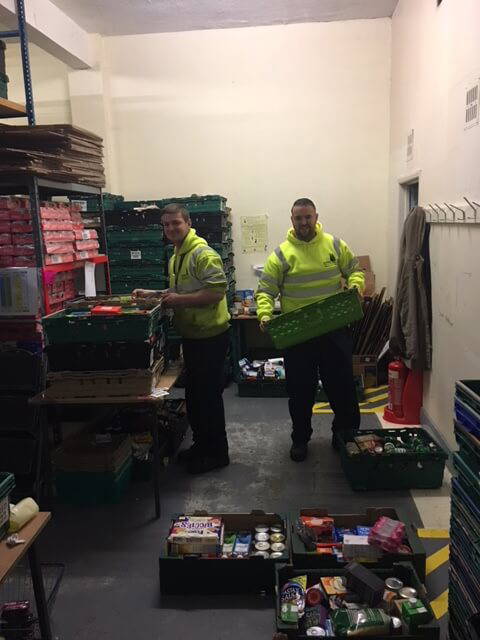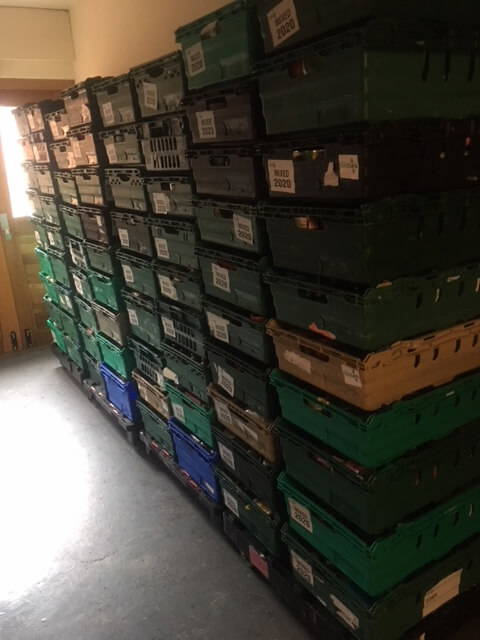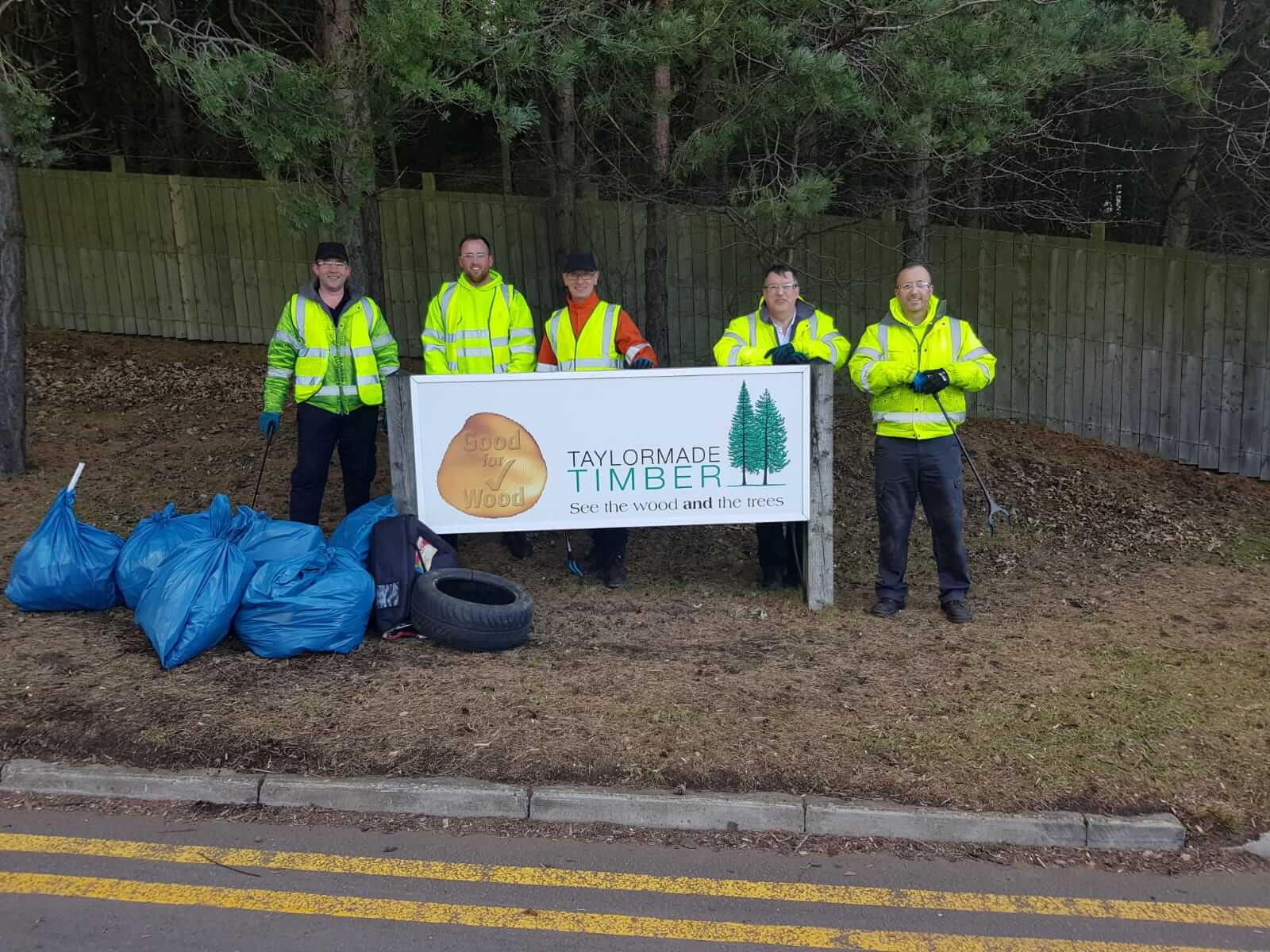 Team Litter Pick
March 2019
5th March saw our 2nd successful litter pick
Thanks to the team for volunteering!
Sherburn Utd Win!
January 2019
Congratulations to Sherburn Utd, who won 4-2 in their new Taylormade kit.
Good luck for the rest of the season.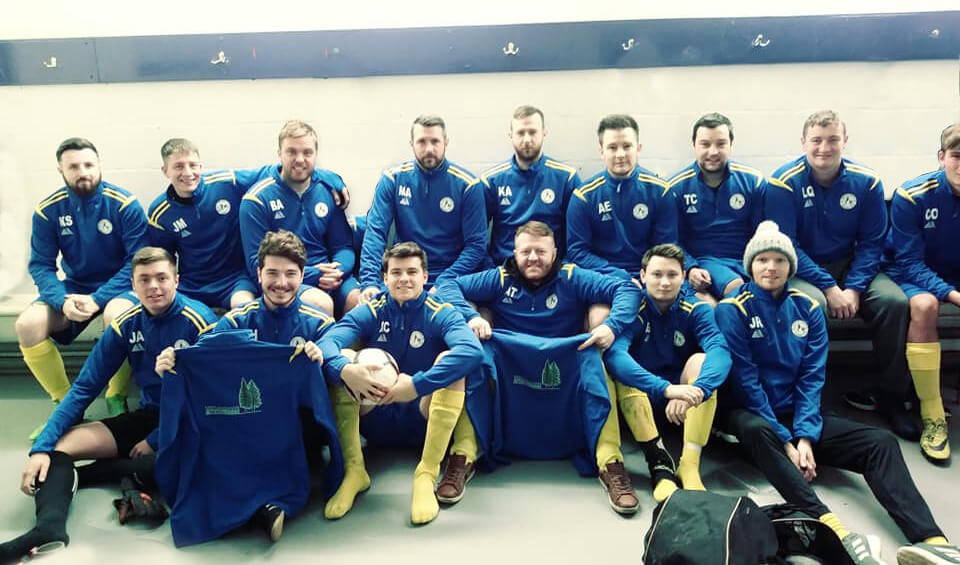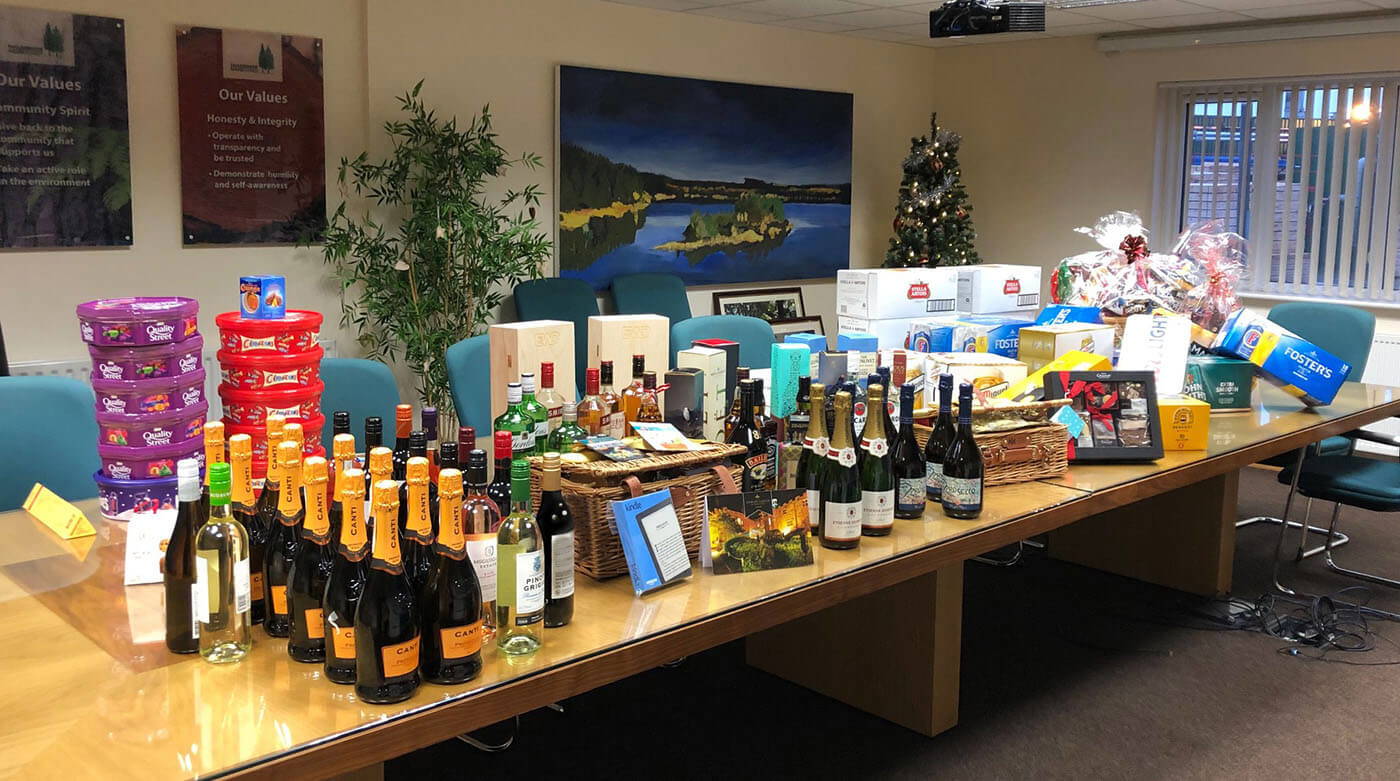 Christmas Raffle & Jumper Day Raises £560.15 for 'Crisis'
Thanks to our suppliers who kindly donated gifts to us this year. These were raffled off in aid of the charity 'Crisis'
The raffle combined with Christmas Jumper Day raised £560.15!
Happy Christmas!
Team Litter Pick
We're proud of the area that we work in and we're happy to help keep it in good condition – December saw our first "Team Taylormade litter pick.
This team collected 7 full bags in a swift 30 mins – top of the league for now.
We'll see how January's team fares!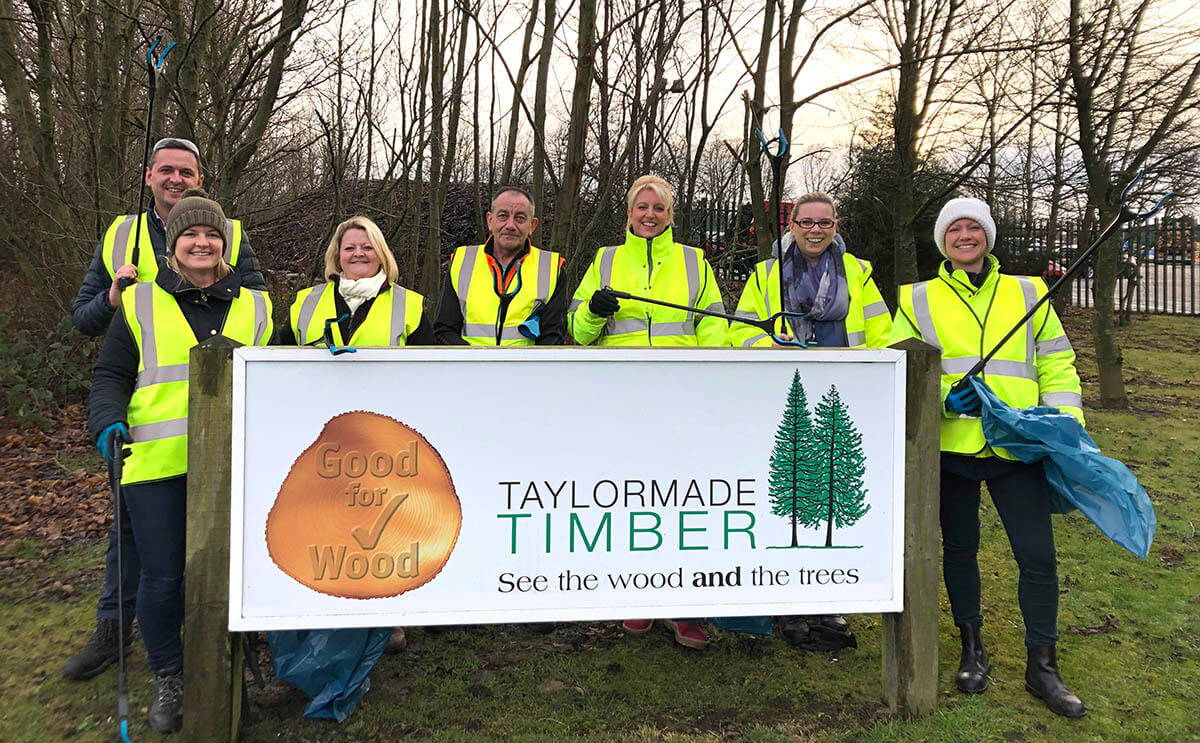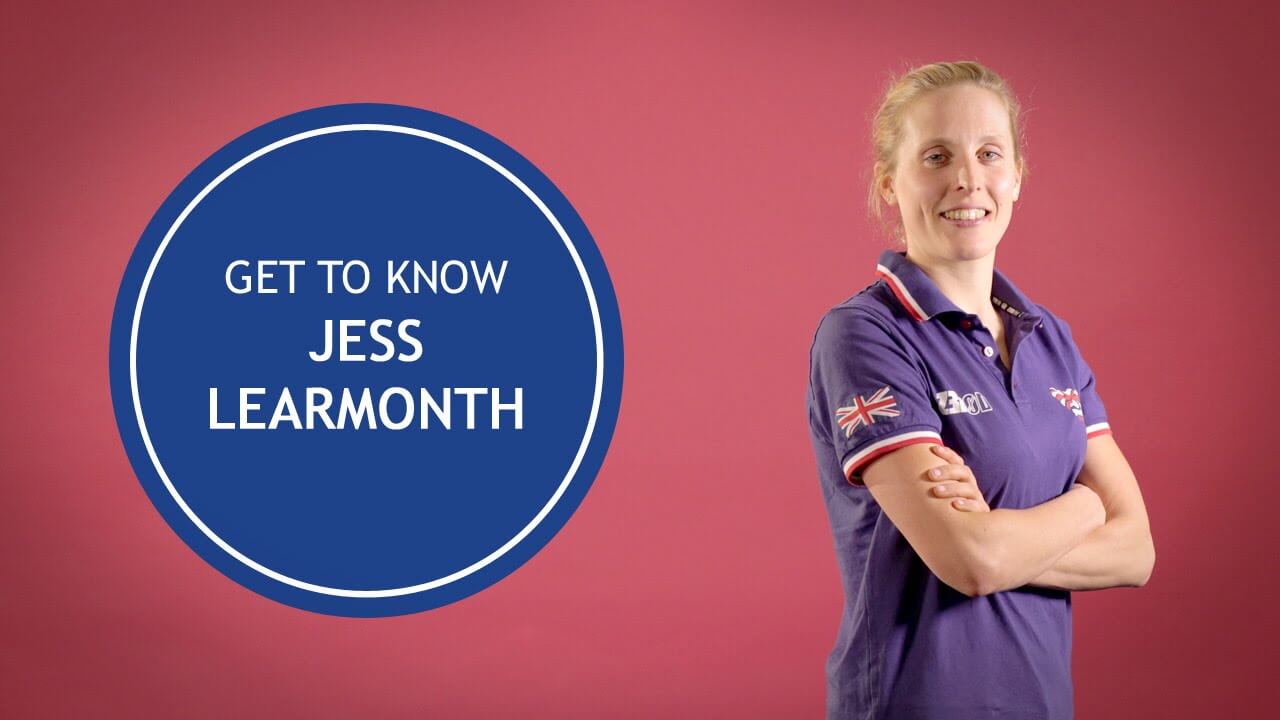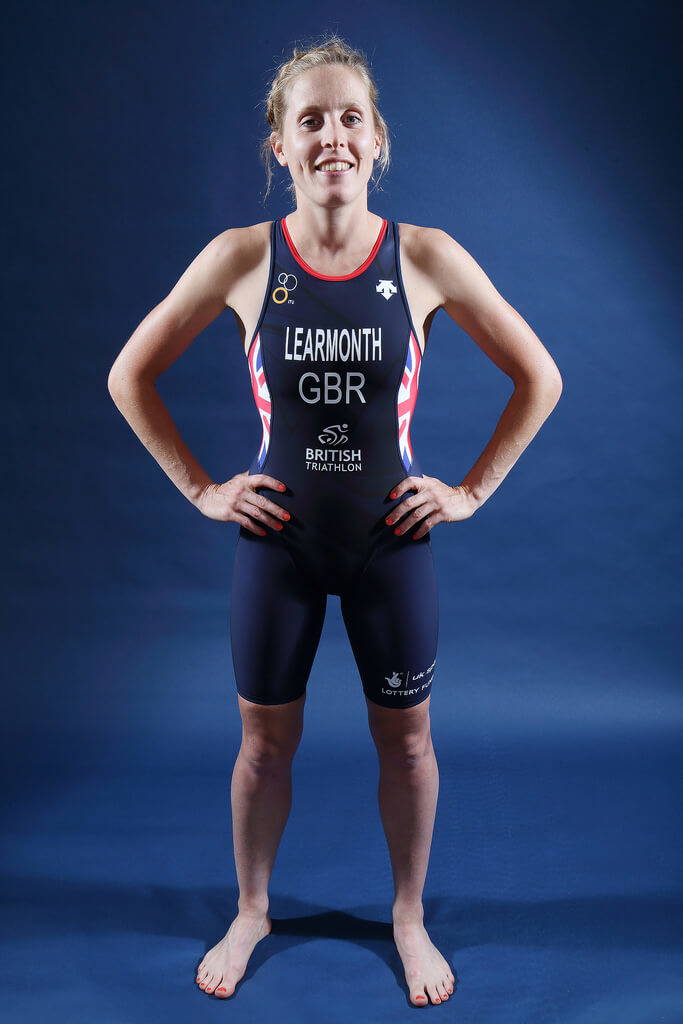 Jessica Learmonth – Triathlete
Jessica was a late bloomer in triathlon, she only started to train seriously for the sport in 2013. She began working with her coach Ray Butters and raced in UK domestic races. Finding her feet in the sport, while working full time as a personal trainer and fitness instructor.
A turning point in Jess' triathlon career was in 2014 when Taylormade Timber sponsored her. This allowed her to turn professional and leave her job. She quickly started to see the benefits of training full time and got onto the British Triathlon Elite program, based in Leeds. This opened up a lot of opportunities to race in World class races all over the world.
Now Jessica is currently ranked 5th in the world, with two Commonwealth Games silver medals, after finishing out of the top 50 overall in her first year at world level. Jessica has her sights firmly set on Tokyo 2020.
"Its really clique to say but i really wouldn't be where i am today without generous support of sponsorship. I have a great team around me helping me day to day, but that wouldn't even be possible without help from sponsorship which allowed me to train full time, which lead to being able to compete in world events which then got me on the GB team. I can not thank Taylormade Timber enough and i'll always be in debt to their generosity."
Find out more about our amazing British Triathletes at
www.britishtriathlon.org